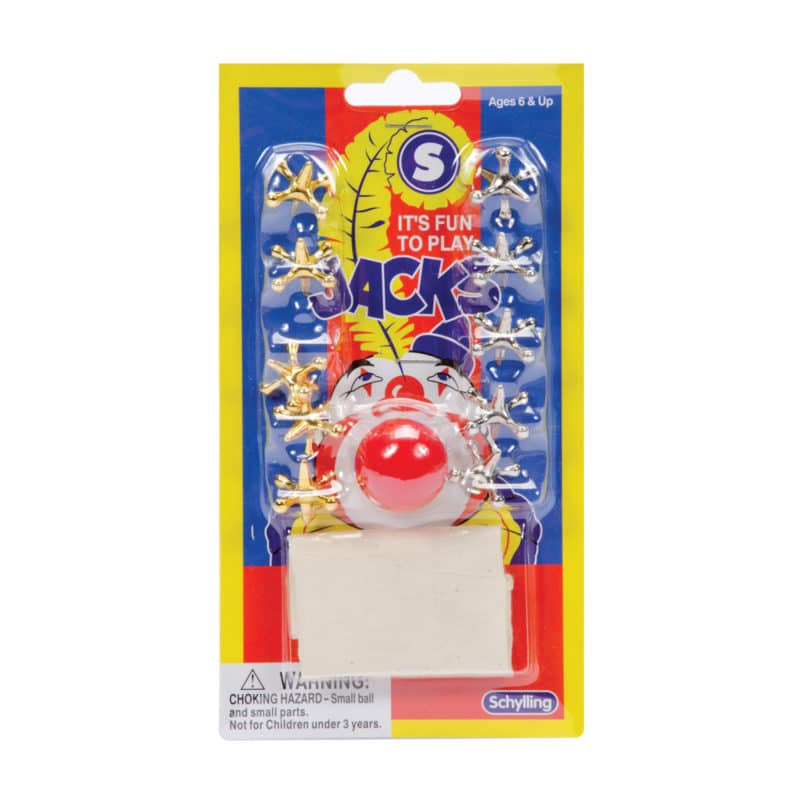 Low stock - 8 items left

Inventory on the way
Jacks is a classic favourite for a reason, and this traditional metal set is just how you remember it! Play by bouncing the ball and picking up a jack before the ball bounces again. Next time bounce the ball and pick up 2 jacks at a time. Keep bouncing the ball picking up 1 more jack each time until you have picked up all the jacks with one bounce of the ball! Play Jax with your friends and family, as soon as one player makes a mistake it is the next players turn.
This jacks set contains 10 metal jacks, 1 red bouncy ball and a cloth carrying bag. Perfect for fun in the play room or out on playground!
Ages 3+