We Can Help You Send a Gift to a Loved One at SickKids!
Available Monday to Friday (10am to 4pm)
Same-day Delivery is Only Possible With Orders Placed Before 3pm!
Patient Gift Delivery at SickKids
We offer a free service to deliver gift orders to patients and families at SickKids. Our volunteers will take your gift to a patient's room when possible. However, in more restrictive units the gift will be left at the nursing station for unit staff to deliver it to the room.
How to Order
When you are ready to checkout, please include the following in the notes section of your cart:

- Your Phone Number (required)
- Patient`s Full Name (required)
- Patient's Unit & Room Number
- Gift Message for the Patient
Reminder
Be sure to select "Pick Up" as the delivery method at checkout and one of our volunteers will pick up & deliver your gift to the patient, all within SickKids.

If you are choosing express payment (Paypal, Apple Pay, G Pay) please be sure to include the required info in your cart before you click Checkout.
Optional
Gift Wrapping
We will wrap your items with:
- A Gift Bag (White)
- Coloured Tissue Paper
- Coloured Ribbons
Shop Now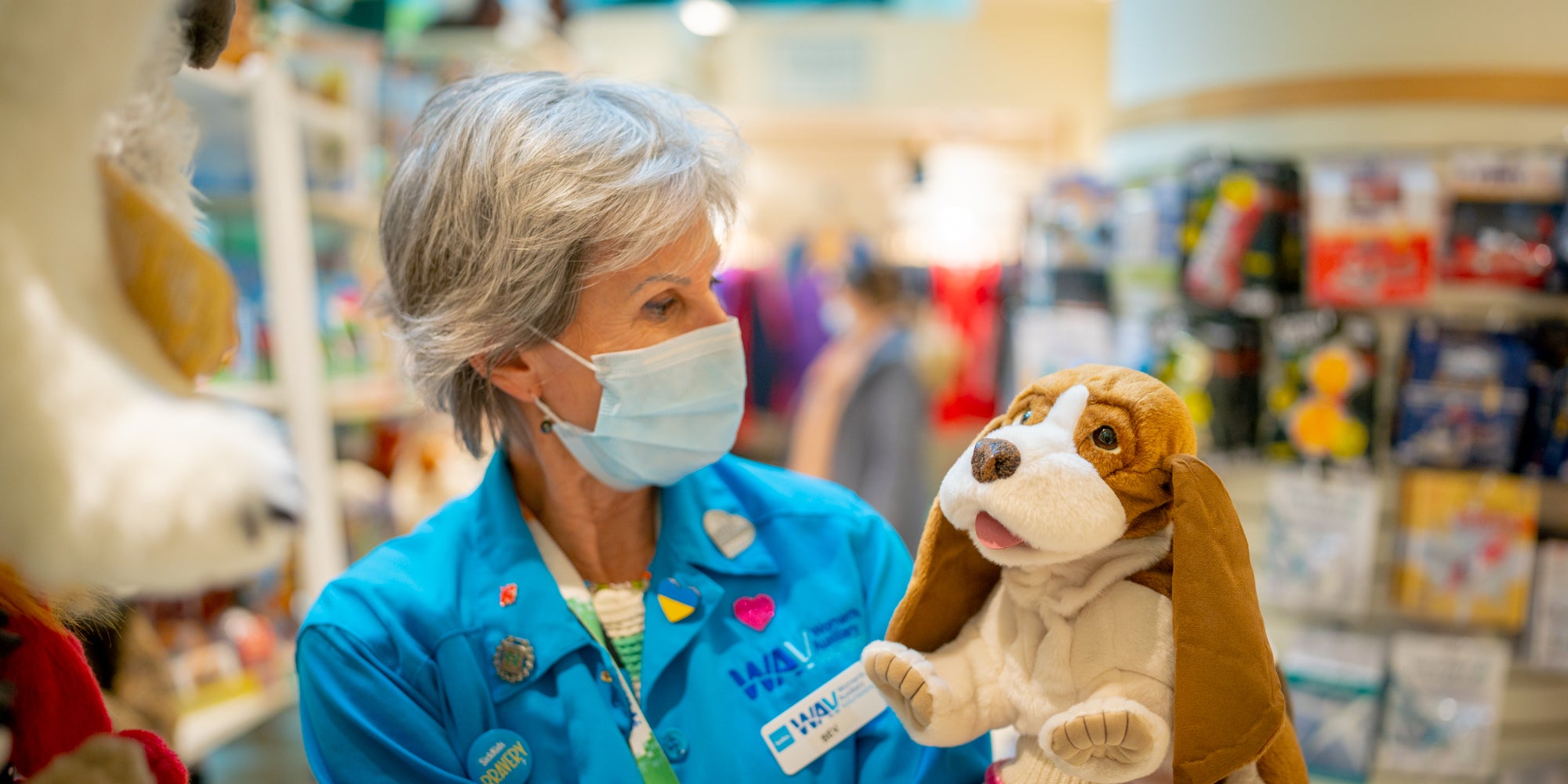 Contact Us
Need Help With Your Order?
Give us a call at

416 813 8555
or email us at
555.shop@sickkids.ca
We are available to help on Weekdays between 10am and 4pm!