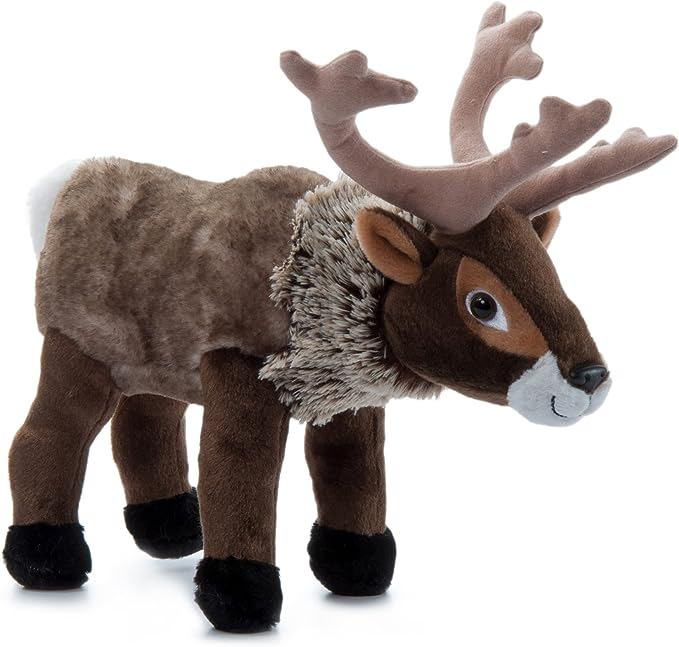 The Petting Zoo
Wild Onez
Reindeer (12") Wild One
80519
Low stock - 3 items left

Inventory on the way
The deeply cloven hoofs and protruding antlers of this reindeer plush toy signify an energy of adventure kids love.

Jump into action and fun-filled play with this realistic reindeer stuffed animal in a standing pose with a wide grin.

Embrace the playful nature of the wild with this stuffed animal reindeer standing with a soft brown coat.

As the perfect Christmas gift for kids awaiting Santa, this reindeer animal plush is made with durable stitching to last a lifetime.

Combining play with Earth-sustaining practices, The Petting Zoo is committed to providing little ones with cute and cuddly plush toys that are made from recycled water bottles.