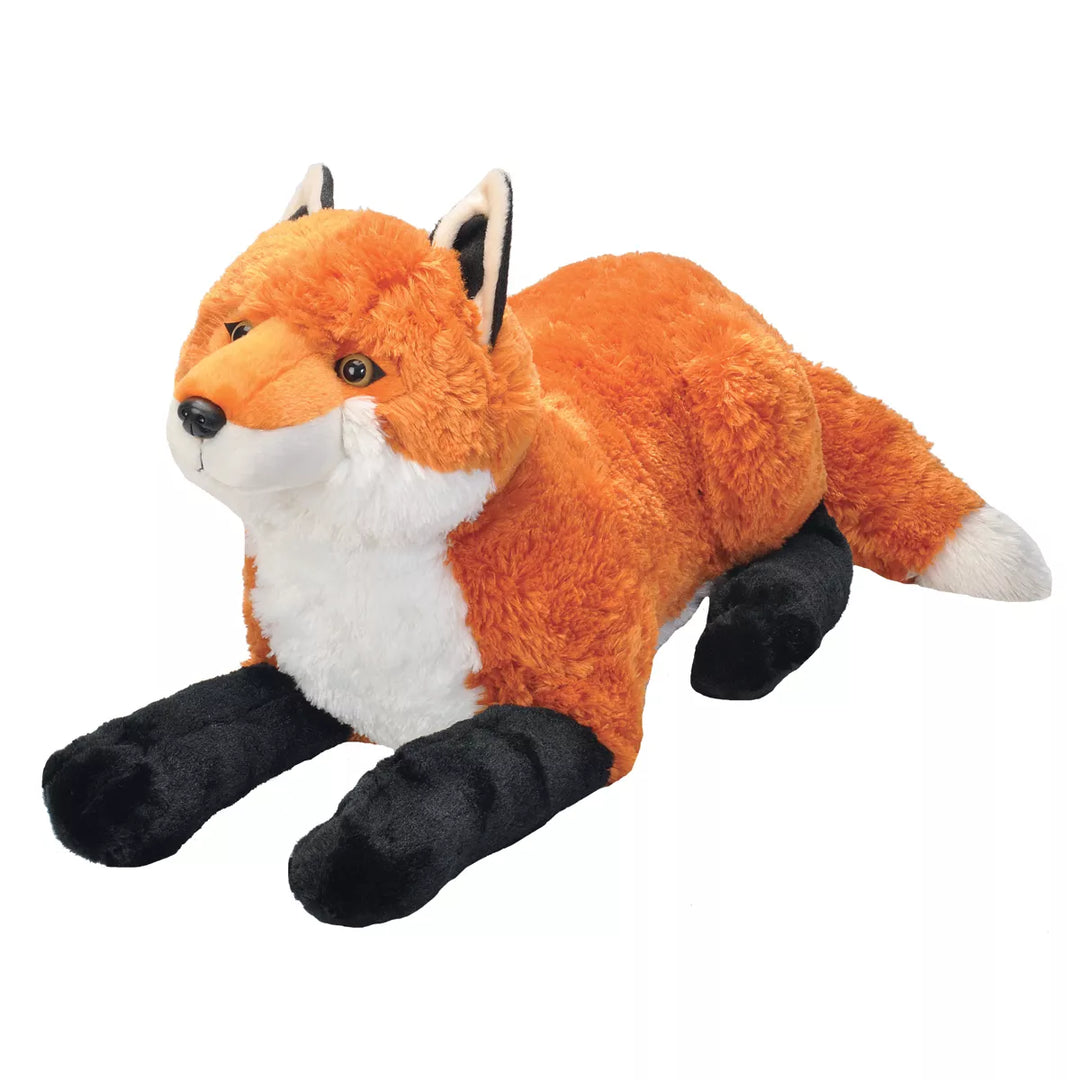 Wild Republic
Cuddlekins
Red Fox (30")
[Local Pick Up Only]
80817
Low stock - 1 item left

Inventory on the way
Meet the Red Fox: Discover the fascinating world of the Red Fox, known for its cunning nature, fiery red fur, and adaptability to various habitats.

Lifelike Design: This jumbo-sized plush features realistic details, from its bright eyes to its soft and vibrant coat, making it the perfect cuddle companion.

Educational Adventure: Learn about the Red Fox's role in ecosystems, their hunting strategies, and their ability to adapt to changing environments. Foster curiosity and appreciation for wildlife.

Safe and Reliable: Our Cuddlekins Jumbo Red Fox exceeds safety standards, ensuring it's free from harmful substances and designed to withstand playtime adventures. Safe for all ages.

Wild Republic Wonder: With a legacy of nearly four decades, Wild Republic is dedicated to creating toys that inspire exploration and a love for nature. The Cuddlekins Jumbo Red Fox is a testament to our commitment to quality and education.